8 Fashion Items Every Woman Should Own
Some fashion trends come and go without leaving much of an impact on most of us. Other pieces become wardrobe staples that can be used over and over throughout the years, holding together a vast range of outfits and completing some of your favourite looks. When you shop wisely, there's no need to pack your closet full of clothes. Choose these 8 must-have pieces to tide you over through every season.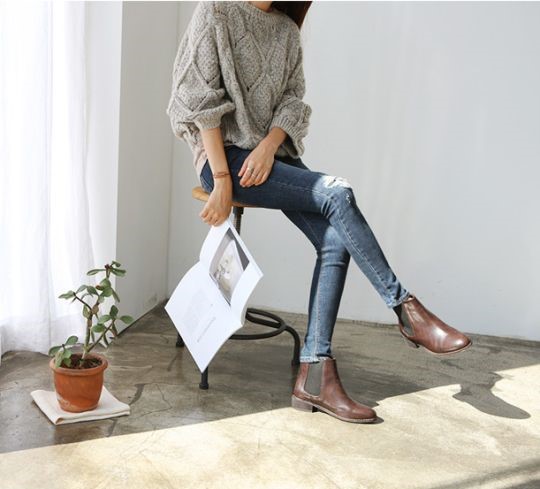 A great handbag. We all know how amazing it feels when you find that perfect bag, the one you can carry with any outfit and instantly feel more stylish. Opt for great quality and durability for your most-used handbag, and don't neglect the smaller side of accessorising, too. You can easily buy clutch bags online to ensure that you always have an accessory you love for every occasion.
The fitted white shirt. Office attire doesn't need to be dull. Shop for a crisp white shirt that fits perfectly and you'll never feel drab at work again. The right white shirt will look killer with a pencil skirt in the office, and even better with skinny jeans at the weekend.
A genuine leather jacket. Stay away from the fake stuff when it comes to leather – the real deal is an awesome investment that you'll wear for years to come. Throw it over sundresses to instantly add edge, and layer it with a sweater in the winter to stay cosy without losing your fashion credentials.
Comfortable black heels. It's better to have just a couple of good quality pairs of high heels in your closet than a hundred pairs of shoes that will fall apart after one use. When shopping for heels, get yourself a black pair that will go with absolutely everything, and keep comfort in mind at all times. Your feet will thank you later.
A chic wrap dress. Wrap dresses have been around for a while now, and they're not going anywhere anytime soon. They're always fashion-forward, look awesome on a wide variety of body types, and can be dressed up or down for a range of events. Opt for a comfortable, breathable fabric and a neutral colour that you'll be able to accessorise easily.
Dark skinny jeans. While the magazines may scream out that some other fit of denim is all the rage this season, the skinny remains a favourite among most women for good reason. They're flattering, look great with a set of heels on a night out, and the right fit will make you feel like a million bucks. Find a pair that fits perfectly and don't settle for anything else.
The plain white tee. While it may not be your most eye-catching fashion item, a plain white tee can do wonders for an outfit. Pair it with denim for a chic casual look, or layer on accessories for edgy modern style. Opt for a neckline that flatters your shape and remember to keep it stain-free.
Your dream sunglasses. If there's any item to invest in during the spring, it's a proper pair of sunglasses. A good set will add instant glamour to any look and shield you from the sun without breaking in a few weeks like the cheaper styles tend to.