Motocross Helmet Aerodynamics Explained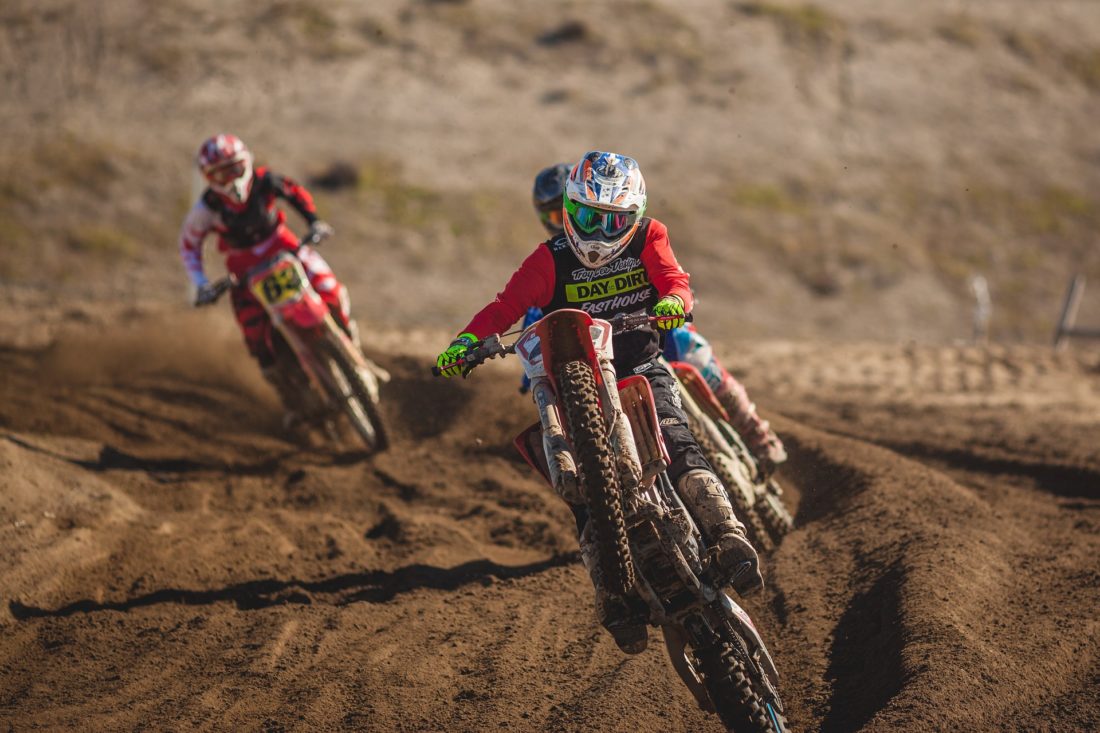 Whether you're looking to beat the pack in a high-octane motocross race or you're bombing around unmarked trails on the weekend, aerodynamic motocross helmets can give you a comfortable ride and an edge over the competition. If things like turbulence, air flow and aerodynamic designs all sound foreign to you, here's a quick crash course on the importance of an aerodynamic motocross helmet.
Avoiding Turbulence
Lesson number one in motocross helmet aerodynamics is that turbulence is bad. Just like that rocky motion on an airplane or the feeling of a useless suspension on a dirt road, turbulence is a recipe for an uncomfortable and unsafe ride.
Basically, at any speed over about 18 miles per hour causes turbulence. Air pressure and air resistance creates a lot of drag on your bike. When you have a helmet that isn't designed to be aerodynamic, you can experience a number of rough effects, such as:
Decreased speeds

Uncomfortable head movements

Less acceleration

Difficulty turning quickly
A poor helmet design isn't the only thing that can severely decrease your aerodynamics. Your clothing, bike style, posture and even your tires can all affect the way your bike glides around the track and handles a little air resistance. Whether you're cruising at low speeds or flying down a straight path at full speed, improved aerodynamics can make all the difference in terms of overall speed, comfort and safety.
Smooth Shapes
Keeping your helmet smooth and aerodynamic is a major way you can improve your overall motocross aerodynamics. Basically, you want a design that is meant to slice through the air, rather than a clunky, heavy design that slams into the wind and causes major resistance. Shop for helmets that have these basic features:
Rounded look

Few protruding bits

Few seams

Lightweight design
Not only will this silky-smooth helmet shape keep you comfortable, you should see a pick up in speed as you try to keep shaving seconds off your race time.
Keep It Legal
Of course, in the rush to make a perfectly aerodynamic helmet you still need to think about safety. Whether you're cruising on the road or enjoying your own dirt trail, choose an aerodynamic helmet that's still certified for safe use. Snell, DOT or ECE certifications are all signs that a helmet is worth its salt when you take a tumble.
Remember to choose a specific motocross helmet for your ride. While some cruiser helmets have a beautiful, aerodynamic look, they may not have the sunshade protection or be designed to handle the level of dirt, mud and dust that you'll kick up on your motocross bike. Find a size that fits you, be sure your goggles are still a good fit and test it out on a muddy trail near you.
Whether your new helmet is the finishing touch to your race-day gear or you need to shop for a whole range of motorcycle gear, look for the best prices on recognizable brands today. Pick a helmet that offers the kind of lightweight aerodynamics and breathable comfort you need to pound the trails all day long.