How Much Fun Can You Pack into a Ski Holiday in Val D'Isere?

A ski holiday in Val D'Isere gives a full of action and fun holiday away. Val D'Isere is a beautiful alpine ski destination that is popular with adventure lovers during both the summer and winter seasons. Most of the area is typical alpine style with traditional chalets dotting the landscape in the central and western sides. The eastern part of the area is more developed and concentrated but has everything you need on the doorstep. So whether you want to be away from it all or in the thick of the action, there's a place to stay for you.
In the main area you'll find lots of shopping with boutiques to browse and everything you need for your stay. Plus, if you like to enjoy the Après Ski, there are restaurants and bars that will satisfy visitors with all tastes. Overall there's a lot to do when on your ski holidays here, so take a look at these best ways of packing in a lot of fun into a trip to this great resort.
What can you do in Val D'Isere?
As you would expect, there are plenty of ways you can enjoy the outdoors when you stay in the Alps. Of course, skiing is the main activity that draws visitors during the winter months, there are other things to do too. Here are a few different activities you can try whilst on holiday in the French Alps.
The fantastic skiing
The ski area available to those staying in this destination offers something for every ability. There are many easy and intermediate slopes all over the resort and there are more challenging runs as you move further up the glacier. But the wide range of terrain at the higher slopes means even beginners get to enjoy the altitude and the views whilst practising their skills. It snows very regularly so there's no problem finding fresh powdery snow to ski on if you are looking to go off piste. From the village there are three free ski lifts to take you to the slopes making it easy to get to the runs you want to try.
See the area from above by paragliding
If you want to do something completely different in Val d'Isere then why not take a different view by Paragliding. The top of the Olympique gondola is a great point to start your ride. There are a couple of companies in the area which offer tandem paraglides which means you are strapped to a qualified instructor who will manage the parachute. Leaving you to relax and enjoy the adventure and the view! Bring along your camera to capture the experience and the memory.
Explore the mountains snow shoeing
Val d'Isere still has plenty of walking trails which take you through the area. Take a snow shoeing tour during the winter and you will enjoy some fabulous scenery and local wildlife. Depending on your fitness you can take short or longer routes. And if you are confident in your abilities you can hire snow shoes and take off on your own. Just make sure you follow a known track by using one of the maps available from the tourist office.
Take the reins and try dog sledding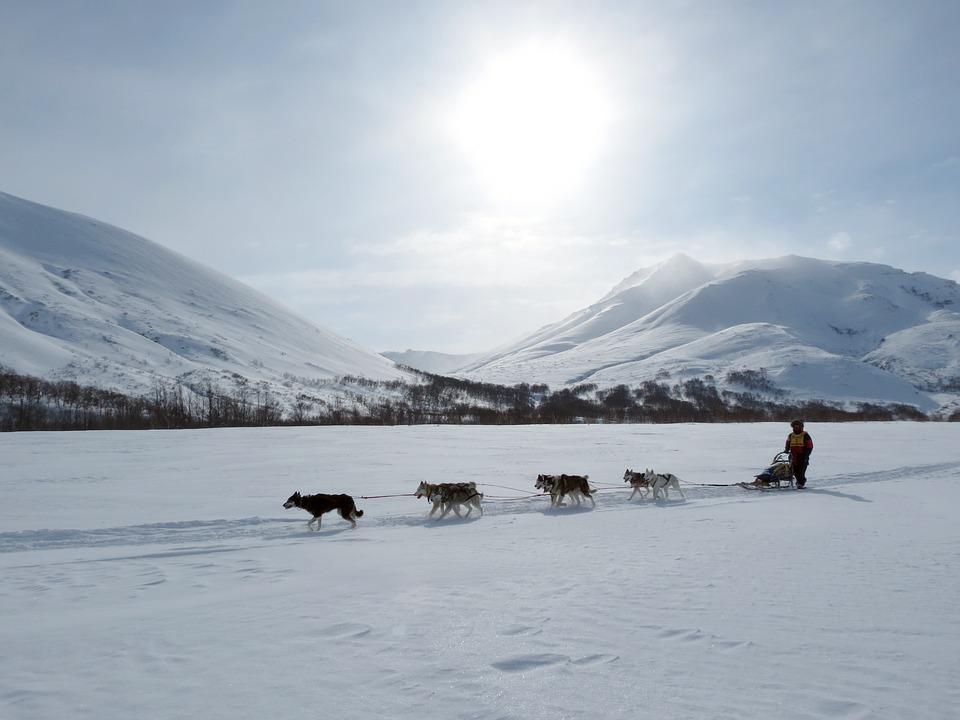 Whether you want to learn how to handle your own group of dogs or let a guide take you for a ride, dog sledding is a great activity to try. Husky dog sledding is an excellent family activity and a novel way of exploring the snow-covered landscape. You will also fall in love with the friendly hard-working dogs who become your friends for the day. In Val d'Isere you can book dog-sledding tours around the Tarentaise valley for a full or half day depending on how much time you have.
Get your skates on and go ice skating
You will find an outdoor ice rink in the centre of Val d'Isere. It is located near all the major hotels in resort and easy to get to from wherever you are staying. You can rent skates for under 10 euros and the rink is open every day for visitors to use during the daytime. It's a nice family activity to get everyone involved. In the evening you might even catch a skating show, just check with the centre for the showtimes.
Be sporty at the Aqua sportif centre
If you want to be active but stay out of the snow and cold for a change then head to the Aqua sportif centre. Here you'll find swimming pools indoor football and a gym to keep up your active holiday even if the weather is not so good outside. If you want to indulge in some relaxation, then take some time out at the spa. Also, a way to keep the kids entertained, especially if the ski school is closed for bad weather! Plenty to do whatever the weather.
Be adventurous and try Ice Diving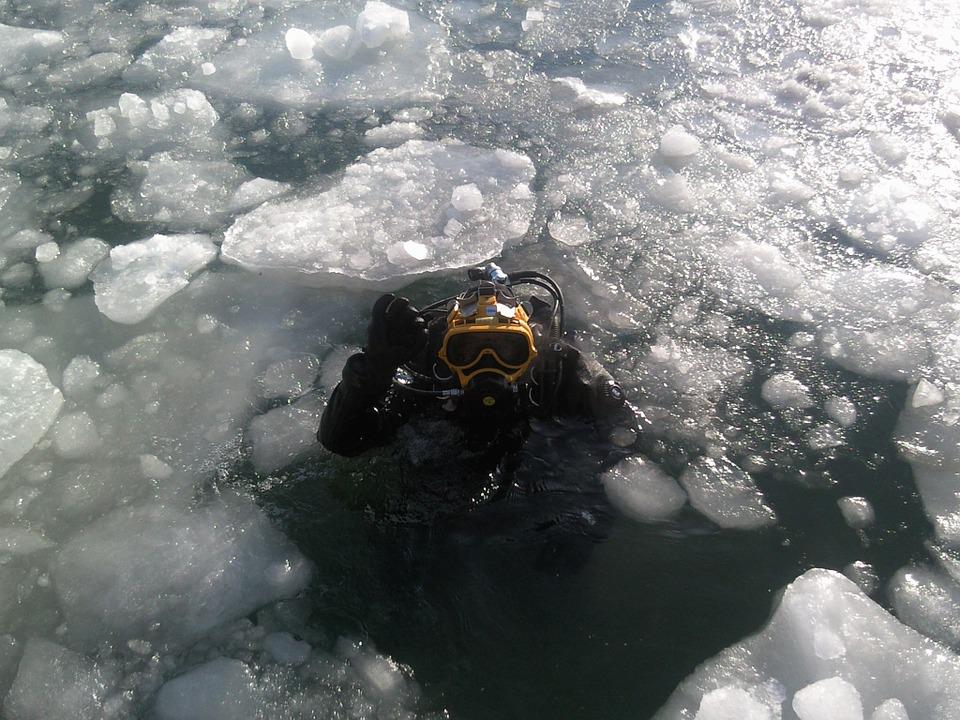 In the nearby Lake Tignes, you take a dive of up to 80m under the ice. Its not for the faint hearted and it is extremely cold! But if you are up for an adventure it is a unique experience to have whilst on your skiing holiday. Dive into an underwater world, where you will see the lake from a completely different perspective. You can dive at night or during the day, both with a qualified instructor. You will even be able give it a go if you have never dived before as full instruction is given beforehand.
Fun for the family snow tubing
This is a fun and exciting activity that everyone can get involved in. There's no skill involved just hold on ad have fun tubing down the slopes. It is an excellent way to enjoy an adrenaline rush without being too risky or challenging. There are certain slopes where you can tube away from skiers, so you don't have to worry about bumping into people. You'll find tubing tracks in Val d'Isere and nearby Tignes too. Hire a tube and get on your way, no instruction necessary! A great thing to try on a family holiday.
Ice climbing an exhilarating activity
Even if you are a beginner you can take guided lessons and try something extreme, climbing up a wall of ice. It is an exhilarating alternative to skiing and what an activity to check off your bucket-list, climbing up a frozen waterfall is not something you do every day. You can traverse the crystal-clear ice in safety by being expertly guided by professional instructors. For an even more exciting adventure climb during the night where the waterfall is lit up to lead the way. A very different and memorable trip during your ski holiday.
How do you fancy a fun filled ski holiday in Val D'Isere?
As you can see there's more than just skiing to enjoy in Val D'Isere! There are so many different activities to try in this fabulous winter ski destination, its great for outdoor and indoor activities for the whole family. If you want to have an action-packed adventure in the French Alps, you can't go wrong with a ski holiday in Val d'Isere.