What The Future Has In Store For Mobile Payments?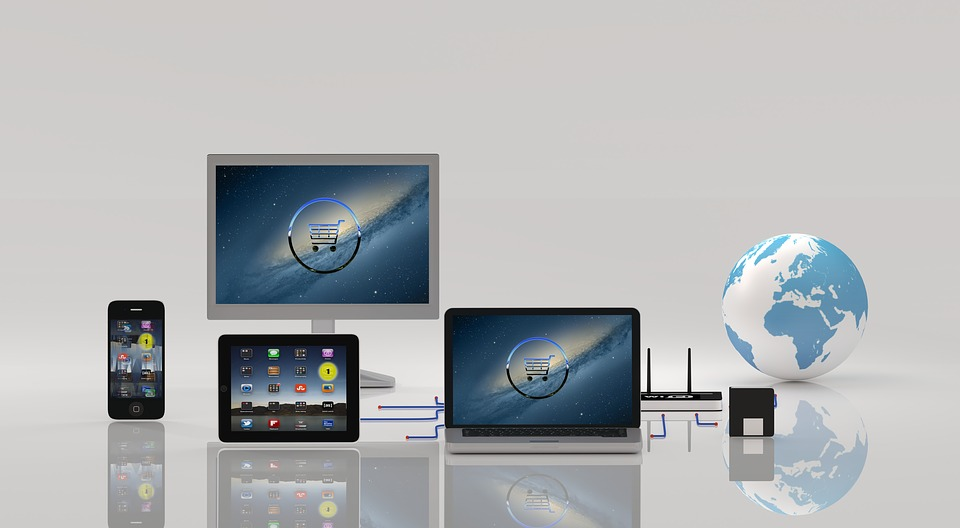 Doesn't the idea of paying right through your mobile device sound like it just came out from the scene in 'Back to the Future'? More people now own mobile devices than ever before. Using your mobile device to pay is actually the new 'normal' for both customers and merchants. It is not solely meant for the tech-savvy early adopters. Conversations about mobile payments used to circle around security, cost, and functionality but not anymore. Now the only question that is asked is 'What's next?' 
Here is a look into what the future may have in store for mobile payments.
1. Mobile payments set to soar in 2018
The stage is set for the mobile payment market with Google continuing to emphasize on the importance of mobile searches and websites, complying to gain benefits from such changes alongside the growing app market. The entire digital industry is moving forward to enable mobile payments on a global scale. All it requires is a population to comply. In fact, many payment providers and retailers are now able to see the potential of mobile payments. For instance, in 2017, Starbucks reported that it gets 20 percent and more of their orders via mobile order and payment [Source]. 
2. Proprietary mobile payments by retailers
The list of proprietary mobile payment apps continue to grow. Like Starbucks, Walmart also launched its own mobile payment platform and so have other retail companies. With this kind of app, customers can enter a PIN code on their mobile device as soon as they are ready to pay. They are also given the option to charge their purchase to a Walmart credit card or gift card, or a major credit or debit card.
Then there are big names like Dunkin Donuts, McDonald's, CVS and Target who also joined in. These apps are going to help companies improve customer experience, provide insights and even build loyalty programs. Retailers and rental businesses are always on the lookout for capturing ways to earn more revenue. It won't be wrong to expect the trend to continue!
3. Wearables will continue to evolve
Even after ditching cards and physical cash, consumers are not going to simply depend on just their smartphones. They are going to replace them with wearables. Gadgets like smartwatches are already functioning as mobile payment devices but they will also have additional features. They will also facilitate contactless payments via NFC along with mobile wallets.
Wearables like smartwatches are going to be a great tool for mobile payments.
In the times to come, the wearable market is going to see additions like water resistant and battery-free smart rings that contain wireless hardware which helps to process NFC payments. Did you know Visa had something like that tested by athletes at the 2016 summer Olympics? Well, of course, there are going to be people who don't want to wear jewellery. For them, we are likely to see buckle belts or wristbands that facilitate NFC mobile payment. In order to keep mobile payments secure, wearable bracelet-style bands may use a person's heartbeat to authenticate ownership and validate NFC purchases. Interesting, isn't it?
4. Moving towards a cashless society
Cash may be dominating the society right now and is not going to disappear so soon. However, the truth is cash is terribly inefficient and inconvenient. It is frustrating to make those frequent trips to the ATM or visit the bank and then the withdrawal charges. Looking for some change while you check out at the store. While you're at it, you notice how unhygienic the money looks and it simply adds to the frustration. It is no wonder people are more than willing to embrace a cashless society.
A study conducted by Business Insider in 2015 stated that 40 percent of Millennials surveyed were ready to completely give up cash if possible [Source]. Such surveys show that cashless society can actually become a reality soon. Then there are countries like the US, Australia, Canada and Singapore that are making a considerable percent of cashless transactions. In Europe, Denmark expects to eradicate cash by 2030 whereas Sweden pledged to be cashless in the next five years.
Angela Ruth at Due believes that cash is not as secure, convenient and fast as mobile payments. Ruth says that Millennials are not just opting for a paperless future but want a world where all the money is going to be digital.
5. Authenticate payments via fingerprints or go for 'selfie-pay'
Recent figures show that mobile payment is indeed increasing with mobile phone users climbing to almost 5 billion by 2020.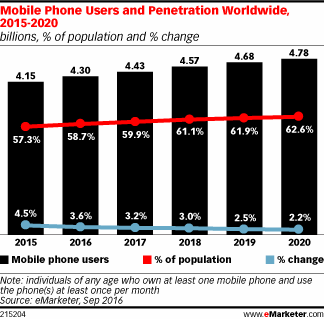 It is no wonder there is so much hype around the future of mobile payments. With more mobile users comes more selfie-takers, mobile payers, and app users. It won't be hard to believe that selfies would actually be a part of the mobile payment experience. MasterCard had launched fingerprints and 'selfie-pay' in 2016 for payment authentications. This technology has also taken action to reduce unverified transactions or identity theft. For instance, a user will be asked to blink on command to confirm if it is the right person initiating the selfie based payment.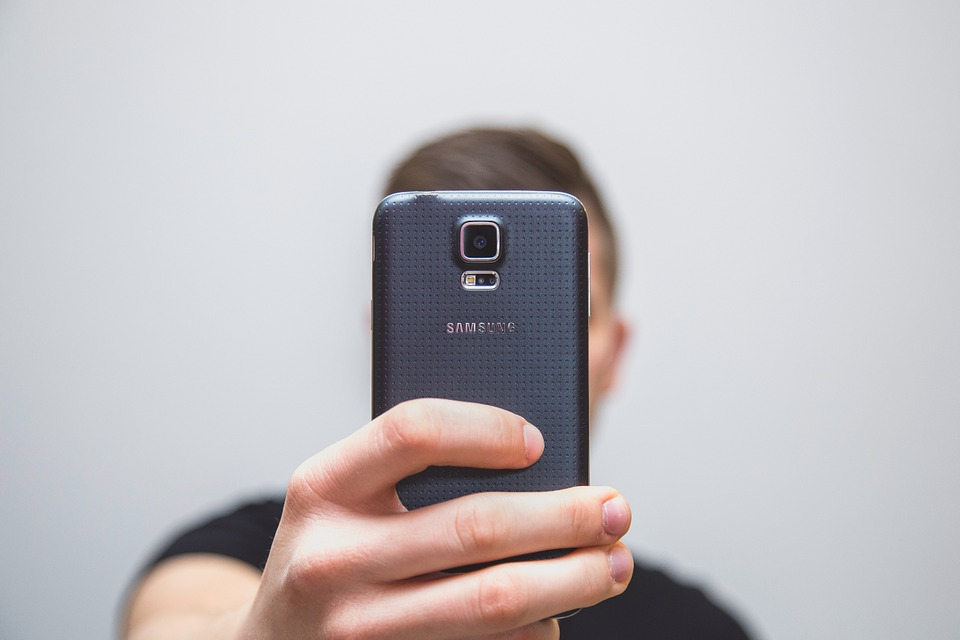 Selfie payments are going to be the new normal.
Major banks and retailers like Amazon are testing similar selfie-based mobile payment technology [Source]. It is predicted to become really common in the next five years. In addition to this, there are companies which are changing the credit card processing industry. The customers don't have to swipe their debit or credit card. Instead, they just snap the picture of the card. This information is encrypted in the smartphone. Security is not a concern since the information is not stored on the device.
Wrap up!
Mobile payment gives users the freedom to manage their money at any time, from anywhere. Such financial convenience is the cornerstone on which the industry of mobile payments was based, and it will shape how mobile payment processing evolves in the coming years.
Mobile payments are a perfect fit for both present and whatever financial future you can imagine. Its relevance in people's lives play an important role in the future of finance. We are not there yet but the future of mobile payments are going to be a real game-changer. In the next few years, mobile technology will become more value-oriented, user-friendly and secure.
Author Bio
Kiran Ajaz is a technical writer and publisher at EZOfficeInventory, which offers an IT asset tracking software for SMBs, mid-sized businesses, enterprises and more. She is a guest writer and an MBA graduate. Kiran is enthusiastic about the way technology interacts with contemporary businesses and enables them to focus on core efficiencies.