What's Left For League of Legends This Year?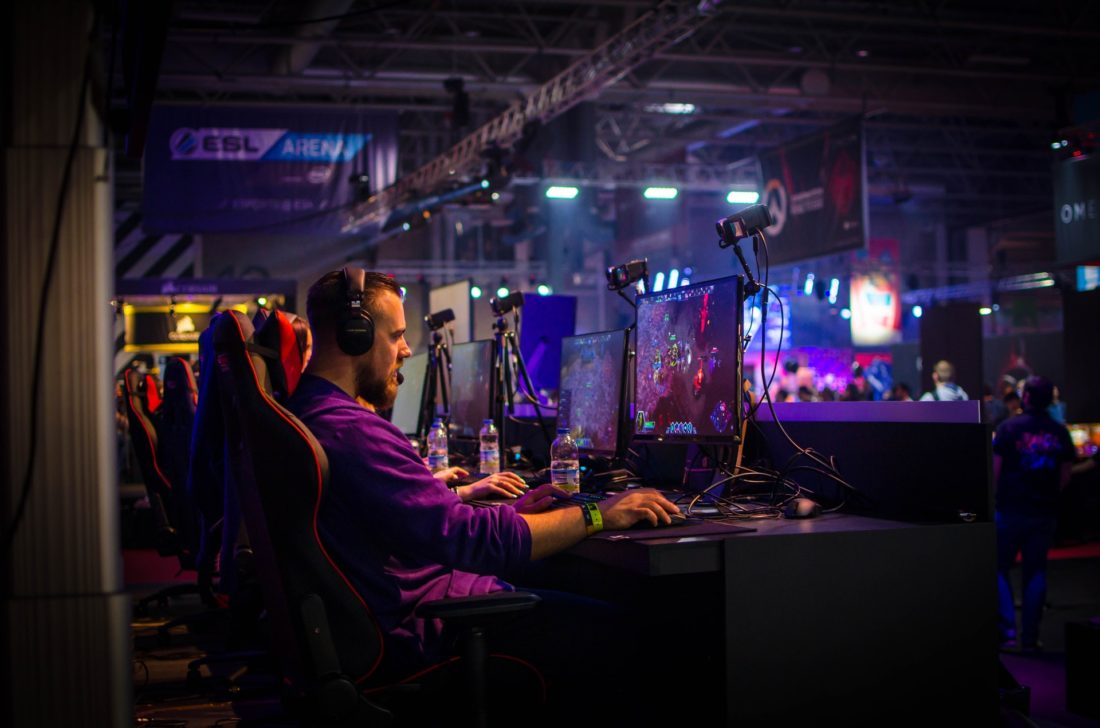 A record-breaking 205 million people streamed the League of Legends World Championship final between Invictus and Fnatic last year. That eclipsed the viewing figures earned by major sporting events like the Super Bowl and it proved to be a landmark moment for the nascent esports scene.
This year, the LoL Worlds will be held in Europe and it will be interesting to see if the tournament grows in popularity once again. Right now the Summer Split is raging on in China, Korea, Europe and North America, but all avenues lead to the Worlds and the tournament is likely to boast the highest prize pool yet.
It will be held across Europe and the finals will be in Paris, although the dates and venues have not yet been decided. First up we will need to see who prevails in the LCS, LEC, LCL and LPL Summer Split finals. G2 Esports should be surging with confidence after making a blistering start to the year and they look like the team to beat in 2019.
Ahead of the campaign the European team signed superstar midlaner Caps from Fnatic, brought in Mikyx from Misfits and installed Perkz as AD carry after dispensing with their botlane duo, and they have emerged as arguably the best team in the world.
They picked up nine victories in a row at LEC Spring and surged into the playoffs well ahead of time. The swept Origen aside in Round 2 and faced them again in the final, wrapping up victory in a 74 minutes and 31 seconds, a European playoff record. It landed them their fifth title and saw them surge into the Mid Season Invitational to pit their wits against the top teams from Asia and North America. Caps was named LEC Season MVP and his decision to move from Fnatic was vindicated.
Racing Into the History Books
They finished third in the group stage at MSI and ended up against South Korean heavyweights SK Telecom T1 in the semis. It was a thriller, a fantastic showcase of everything that is great about LoL, and G2 ultimately prevailed to tee up an intriguing all-western final against North American side Team Liquid.
It turned out to be the fastest best of five series in LoL history as G2 raced to victory, seizing game one in 25 minutes, game two in 28 minutes and game three in just 18 minutes. They took home the $400,000 prize pool and in means that Perkz, Caps, Jankos, Wunder and Mikyx are the highest earning esports players of 2019 so far, in prize money terms anyway.
So far they have maintained their impressive form at LEC Summer, winning their first four matches to sit joint top of the standings with Fnatic. Last year Fnatic went all the way to the LoL Worlds final, only to lose 2-0 to Chinese team Invictus. The presence of a Chinese team in the final made it the most popular esports event ever, as the vast majority of viewers hailed from the world's most populous country.
It ended a five-year period of Korean dominance in which SK Telecom T1 landed three titles and Samsung Galaxy seized the other two. Invictus' victory blew the scene wide open and Chinese, European and North American teams all feel emboldened.
Team Liquid is now the most successful esports franchise of all time and it has just overtaken the mighty Astralis atop the CS:GO HLTV rankings, while its Dota 2 stars are the highest-earning esports players of all time. The LoL team won a third LCS championship this spring by staging a magnificent comeback against Team SoloMid in the final and clinched a berth at MSI. They were not given a great chance of success, as they were clear underdogs in the esports betting at Unikrn, but they battled their way through the group stage and landed a glamorous tie against world champions Invictus.
They were widely expected to be thrashed, but they pulled off a stunning 3-1 victory to advance to the finals. Many predicted a close contest, but G2 had other ideas. TL need to go away, learn from their mistakes in that final and come back better than ever at the Worlds. They have made a strong start to the LCS Summer Split and they have enough quality to vanquish the likes of Cloud) and OpTiC Gaming to land a fourth consecutive title.
Can the Korean Superpowers Rally?
It is strange to see the Korean powerhouses struggling to gain traction at international tournaments, and it will be interesting to see if SK Telecom T1, Kingzone DragonX, Griffin and SANDBOX Gaming can turn things around at the Worlds.
SK Telecom are the most decorated team in LoL history and they did well to land the SCK Spring Split after demolishing their roster following a difficult 2018 campaign. The new super team of Khan, Crazy, Clid, Teddy, Leo, Mata, Effort and the legendary Faker destroyed the domestic competition, and they went the closest to toppling G2 at the MSI. By the time the Worlds roll around, they will have had more time to gel and they have a great chance of success.
Yet Invictus remain the world's leading team right now and it will be intriguing to see if they can defend their crown in Paris. They followed up last year's sensational triumph by coasting to victory at LPL Spring and they topped the MSI group with a 9-1 record. They chose to face Team Liquid in the semis and they could be accused of taking their unheralded opponents too lightly as they succumbed to a shock defeat.
Yet that could prove to be the wake-up call they need. They have made a sluggish start to LPL Summer, and now is the time for them to rally and begin their preparations for a massive world title defence. By the fall we will know the identities of the summer champions in all four major competitions and then excitement levels will reach a fever pitch ahead of the 2019 Worlds. It promises to be a fascinating six months.