Why Not Treat Your Pooch To An Orthopedic Bed This Christmas?
While most people adore holiday shopping, sometimes it's easy to forget about the four-legged members of the household. With two large dogs in my house I always try to find them the best gifts that I can — but it's not always easy. One of the best things to look for during the holidays is a new bed for your pooch. When your large dogs begin to get older and it becomes harder for them to walk around, an orthopedic dog bed with memory foam from a trusted retailer became the first item on my holiday shopping list.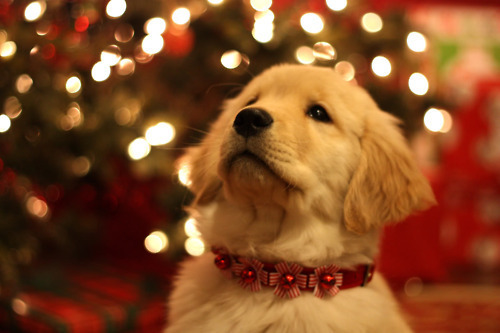 After a serious bout of December searching, a friend recommended looking for a bed that came vet recommended, from retailer with a proven record of actually loving the pets they were catering to. A specialty online retailer like Mammoth Outlet proved to be the perfect combination of professionalism, know-how, and sheer variety of available models of orthopedic dog beds.
With plush removable/reversible cushions, the options of canvas, micro-velvet, leatherette and suede, these 100% machine washable and dryer safe beds are exactly what every dog owner is looking for! The anti odor Scotchgard fabric protector will keep your dog's bed and your home smelling great, no matter how close it gets to bath time for your furry friend. Beds from Mammoth Outlet are also stain-resistant, mildew-resistant, and water repellent to keep them looking just like new even after wet springtime walks in the park.
The memory foam upgrades are a great idea for older animals that might be suffering from diseases and ailments like hip or elbow dysplasia and other skeletal issues. We all know how amazing memory foam feels for ourselves after a long day — now imagine how it would feel for your dog that is in pain after a long walk. Memory foam beds are soft and comfortable, adapting to the shape and contours of your dog — which will help prevent degenerative bone conditions. As human beings, we know that lying down on a poorly-designed mattress can cause back pain, neck pain, or stiff joints and the same thing can happen to an animal. When a dog sleeps on a cold floor, it can exacerbate a pre-existing condition like Arthritis, Dysplasia, or lead to new ailments. Sleeping on an orthopedic bed can be the difference between healthy, restful sleep or tossing and turning throughout the night.
Having the option to be able to look up beds by style or by dog breed makes it that much easier to find the perfect bed for your pet. Additionally, Mammoth's live chat feature is also very helpful, as you can have your questions answered in seconds from the comfort of your home. Someone is always there to answer any questions you may have about the beds.
These made-in-America dog beds are the perfect gift idea for your pooch this year when you're doing your holiday shopping. Apart from full beds, they also feature crate mats made from all the same materials, as well as travel-friendly dog blankets. Check an important item off your holiday to-do list and order a quality-made dog bed, mat, or blanket for your pet today.